Thrive Together - Project Partnering


If you're unsure about the difference between a Virtual Partner and a Coach, read further to see why women entrepreneurs recognize the value of a Virtual Partner versus a Coach to support them in life and business
It's NOT for everyone - But is a Virtual Partner for YOU?
Let's face it, something magical happens when you have someone who aligns with your vision and genuinely cares about your success. Don't you agree?
We can't all afford to have a business partner where we give up 50% of our profits and creative control in order to get a leadership level of support
Have you considered a Virtual Partner?
Not Coach, Not a Tribe... Just YOU and ME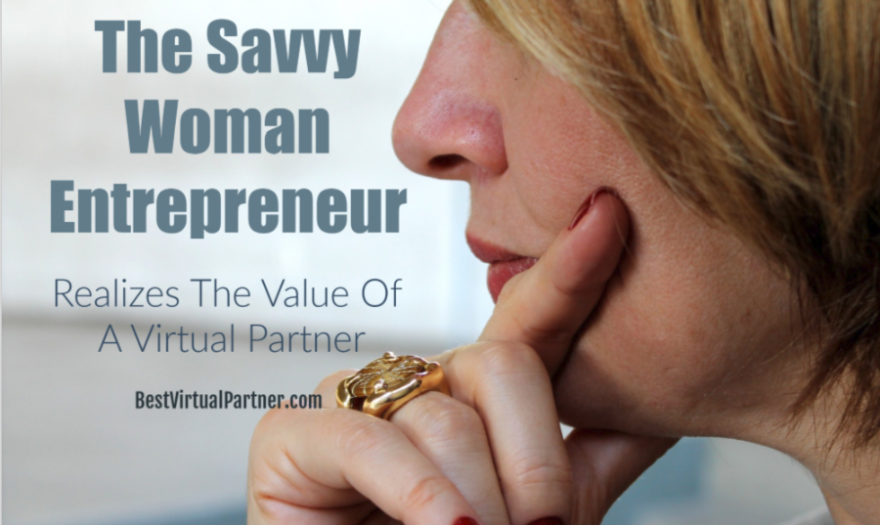 You may be a candidate for a Virtual Partner if:
You would love to work with a Relaxed Contemporary rather than an authoritative Coach*
You love being an entrepreneur but could use a touchstone to process with, get advice from and co-create with
You are Diverse and would love someone equally diverse to share with
You are juggling M.B.I. (Multiple Business Identities) learn more
You want to have conversations that range From Sex to Success
You are savvy, intelligent and extremely capable, yet, get tired of doing it all alone
You are a new entrepreneur and could benefit from the wisdom and resources of a life-long entrepreneur
You are no tech, low tech or way too busy and would like to relax into a partner who can take some of the pressure off of you
You want to prepare your business system so you can eventually turn the admin over to a Virtual Assistant
You want a professional relationship with someone who gets you, supports you, cheers you on while being objective and honest
You have projects that need to be completed and could use an experienced, innovative, leader as your partner
You are looking for someone to work WITH you, not FOR you
You're an active Baby Boomer turned Senior-preneur looking to create an age-appropriate business
You yearn for a Laptop Business to meet your freedom based lifestyle and need guidance and a Resource Queen
You're breathing a sigh of relief as you read this, realizing there is in fact help for you
Learn more about a Virtual Partner -(FAQ)

Meet your Virtual Partner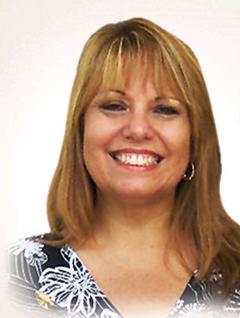 Fran Asaro is a life-long entrepreneur who transitioned from being the founder of Thrive Any Way Personal and Business Coaching to Virtual Partner. Through her years of helping women entrepreneurs start and grow their businesses, she realized that most of her clients longed for more of a Partner than a Coach. While Fran focuses on women entrepreneurs, she welcomes and works with many male clients.
She offers a nurturing yet professional method of support that includes many facets of a business. She brings forth years of experience and resources, saving time and money for her clients. Formerly a small business owner, who started her million-dollar-a-year business with a borrowed $2000 and later became a high producing Realtor who reached the top 6% of her company in the world. Read Fran's full bio here.
LEARN MORE ABOUT HOW VIRTUAL PARTNERING WORKS
What you can expect from your Virtual Partner:
A scheduled Video or Phone conversation (a session equals 60 minutes - multi-sessions can be arranged)
Someone you can email or text between calls to Share with, Bounce things off of and Get Answers from
A Plan of Action and guidelines for those who need it
Marketing and Management System building techniques (automated Marketing Services available - see below)
A Committed Listener, Confidante, and Friend who truly supports your vision
Our interactive calls are designed to be fun, powerful and productive
At the end of each call, expect to feel a sense of relief, fully supported, and a renewed feeling of motivation
Your Virtual Partner is very diverse
Take advantage of multiple areas of expertise
Brainstorm your thoughts and ideas - receive a leaders input, resource, and wisdom
Personal and Relationship Challenges -

From Social, Family, Intimate Partner to Dating
Systematize - organize your business to run like clockwork
Social Media - Implementation, Automation and Growth
Product Development (Take what you know and leverage it with a product)
The Art of Effective

Communication
Prepare your business for a Virtual Assistant so you can do what you do best!
Train and Motivate your Team
Oversee your Business while you are away
Negotiations and

Objection Handling Techniques
Mindmapping

- Get your thoughts in order with a visual map of your business

Are you a candidate for Virtual Partnering?
A Virtual Partner is NOT for everyone.
It's a very personal experience and important relationship.
Together we'll determine during your initial complimentary consultation if we are meant to work together and equally aligned with your vision, purpose, and needs.
If you are looking for someone to 'whip' you into shape, hold you accountable or be an authoritative figure for you, A Virtual Partner is NOT for you
A Virtual Partner is for those looking for a gentle, friendly, nurturing relationship
Let's face it, you give a lot, you have been told what to do a LOT. Allow yourself to receive and be contributed to
So, Where do you go from here?
Depending on where you are, you have several options:
Have more questions? Get them answered here: FAQ's
Ready to Start your Virtual Partner Experience? Compare Package Pricing here
Would you like to meet me first? Schedule a Zoom or phone consultation - it's Free…
Still, have questions? No problem, just email Fran at fran@thriveanyway.com
LOVE the idea but not ready to have a Virtual Partner just yet?
No problem, let's stay in touch so that you can receive resources, tips and information along with our specials to help you Thrive as an entrepreneur. OK?
GREAT!
Just enter your name here so we can stay connected!
Just looking to PROMOTE your business? Check out Thriving Social to get your products, programs, and services visible.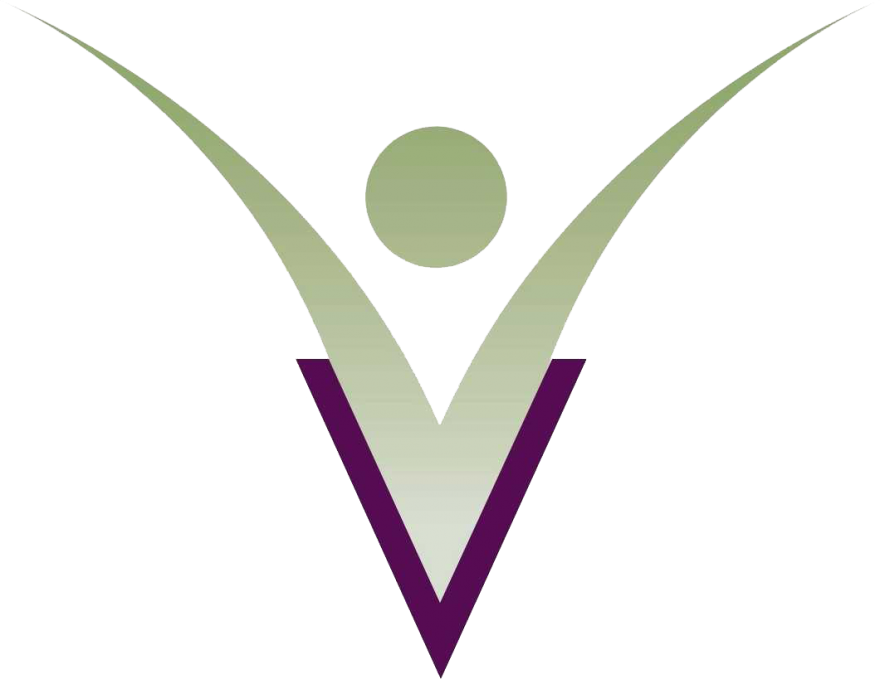 Being a Virtual Partner is a Joy and a Privilege. Read why I love what I do!
I've been working with Fran Asaro for nearly two years. Fran not only builds my self-confidence, she provides practical knowledge, advice, instruction and just

plain fun! We built my coaching business from the ground up, but recently I've been overwhelmed by creating a marketing plan, website, sales strategies, blogs, client mailing lists…and I just got stuck trying to do it on my own.

Fran's Virtual Partnering is perfect for me – and anyone who wants to accomplish a goal and either can't find the time, energy, or even confidence to complete it. For me, the best thing about partnering with Fran is her clear understanding of my own learning ability and pace. She provides tailored, non-judgmental advice & instruction that ensures the success of my business. She has helped me build a steady business with a client base that doubles every 6 months and given me the confidence to continue growing personally and professionally. I can't say enough about her and her Virtual Partnering program!

~ Christina Lewandowski - Conscious Career Coach for Vital Spark Coaching and Founder / Facilitator of The Persisters NYC - One Voice, One America - Empowering Women of Different Backgrounds by Uniting all Voices through Positive Action

---

Fran Asaro brings so many gifts "to the table" so to speak in this support role. From organizational skills, to being very tech savvy she has a wonderful and loving way of helping me to not only get clear about what I needed to get done but how to prioritize it and then complete it all with a wonderful sense of celebrating the accomplishment right along with me. I've been in business on my own for 24 years and working with Fran I was able to accomplish so much in a short period of time feeling more organized and supported and the support aspect of the relationship has meant a great deal to me. I invite you to have a chat with Fran and see how she can support you in your business today! Blessings of gratitude

~ Ilene Gottlieb, RN ~ The Heart Healer, Speaker, Author, Radio Show Host Ilene combines her 47 years in Nursing and 23 years in Vibrational Healing to create a personalized holistic approach to healing.

---

I would like to start off by saying that Fran is AMAZING!

She is not only my business partner – she is my new dear friend. She has given me insight into what it means to run a business. I've had my business for a while but I'm literally starting from scratch. I look forward to our weekly Virtual Partner calls because I know that they are going to be fun and very informative. She's even introduced me to other Facebook groups that are beneficial to me.

I'm going to attend my very first Gala Dinner Expo in October near Houston and it's all because Fran was so gracious and kind to share her resources. I'm just getting started but 2019 is going to be my year where I see my business really being successful.

As a single mom to an amazing 16-year-old daughter, I am committed to being an example of what women can do with their lives. I want to show her what having a vision and acting upon it looks like so that she too will know that anything is possible when she is ready. Please support us both by visiting my site just to get acquainted with my passion for over 30 years. If you haven't seen Avon lately, then you really don't know Avon. www.youravon.com/charlenebethel

As for Fran, Don't miss this opportunity to visit her website or give her a call to see how you too can reap the benefits/rewards of a Virtual Partner. She can be reached at 954 494-1940. Thanks Fran!

---

*As a long time life and business coach, I support coaching for those who choose it. The Virtual Partner Program is for those looking for something more or different.
Become Someone's Hero!

Gift a Virtual Partner Package to a Loved One

and become a part of their success story

Read about My Hero Story here


All Virtual Partner Gifts come with a Customized Digital Gift Certificate

The Making of a Woman Entrepreneur - Survey

Help shorten the path of existing and future business owners by sharing your experiences and wisdom of entrepreneurship in this short survey